FOs and The Fruits of Knit Shopping
Some pictures today. First my finished objects.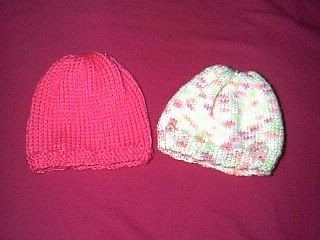 Baby hats in Caron Simply Soft Brites Watermelon and TLC Baby Fizzy Print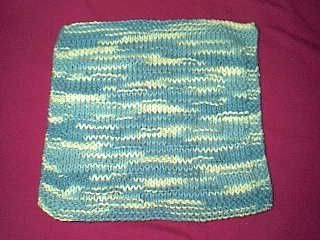 Horizontal Dash dishcloth. Fun and easy pattern, will definately use again.

And some of the fruits of my knit shopping...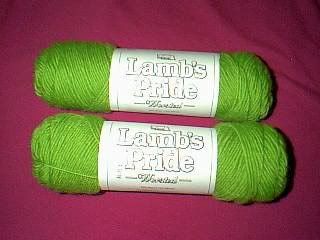 My first ever skeins of Lamb's Pride. I love it!! And I highly recommend ordering from theyarnexchange.com. My package was mailed Saturday morning and arrived yesterday.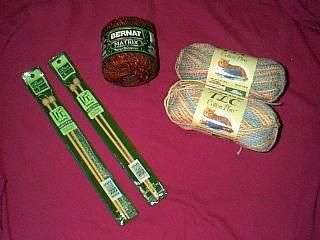 Bernat Matrix, TLC Cotton Plus and two sets of bamboo needles. I can't wait to start my scarf from the Matrix. I'll probably start it tonight.


My birthday is coming up and my relatives have said they're giving me money, so I'm planning a big yarn shopping spree later in the month. Whoo! :-)